FEATURED QUOTE :

"To forget how to dig the earth and to tend the soil is to forget ourselves."
~Mohandas K. Gandhi
The latest addition to our book selection is a publication of the University of California. "The Home Orchard" was developed for backyard orchardists and small-scale growers. It is an amazing collection of information, photos and diagrams to guide you through site selection, soil preparation, planting, cultural practices, pruning, grafting, harvesting, disease diagnosis and pest control. This book is a must-have if you currently grow fruit trees or are considering one for the yard. Come in and turn the pages to fully appreciate the scope of information. At $25.99, it is an incredible value.

All of our cool rainy weather can make everybody a little stir crazy, so do something interesting with your kids or grandkids. We have just received several new children's book titles and games to help pass the time while learning and having fun. There are way too many to describe, so come in and check them out.

Wouldn't you love to plant a low-maintenance, evergreen shrub that has lush, glossy, dark green foliage and masses of gorgeous flowers at a time of year when most other plants are not in bloom? That's what you get when you plant a Camellia.

Camellias are available in a wide range of flower forms from a simple single layer of petals to full ruffled peony type blooms. The colors range from snow white, through every shade of pink and rose, all the way to deep red. Some are even speckled or streaked with contrasting shades and others exhibit prominent golden yellow stamens in the center of the flower.

The two most common groups of Camellia are the Sasanqua varieties, which bloom in the fall and early winter, and the Japonica varieties, which bloom later in mid winter and early spring. Along the coastal areas of Santa Cruz County they can all be planted in full sun or partial shade. In warm summer areas like Scott's Valley or Bonny Doon, the Japonica varieties would appreciate protection from hot afternoon sun. Even though Camellias are commonly thought of as shade plants, the bloom may be disappointing if they don't get at least a few hours of direct morning sun.

Camellia growth habits vary considerably. Some varieties are fairly compact with gracefully arching branches achieving a mounded size 2 feet tall by 4 feet wide. Others have upright growth habits that can eventually become eight to ten feet tall, however, with annual pruning after the bloom, most can be maintained as four to six foot shrubs.

The one thing that all Camellias want is good drainage. Do not plant in a low area of your yard that puddles during heavy rain. If you have heavy clay soil (like most of us) it will be important to dig an oversized hole and make a blend of two thirds native soil with one third Master Nursery Acid Planting Mix. Fill the bottom of the hole with enough soil blend that the top of the root ball is about 1/4 inch higher than the surrounding soil. Fill in around the root ball with the same soil blend.

In order to maintain the deep green foliage and maximize flower production it is important to fertilize every other month with Dr. Earth Rhododendron, Azalea & Camellia food. Apply a cup full around the base of the plant (two for larger mature plants), cover with mulch and gently water it in.

During the first year that they are planted Camellias enjoy consistent soil moisture, but don't over-do it. With the exception of very warm conditions new plants should be fine with only a couple of deep soakings each week during the dry season. Established plants in the ground are fairly drought tolerant and only need a deep soaking once a month. Camellias can be successfully grown in containers however they will need consistent watering on an ongoing basis and more frequent feedings.

As a preventive measure to avoid flower blight issues it is important to rake up any spent flowers that fall on the ground.

We have a nice selection of beautiful budded and blooming Camellias and will be receiving more soon. Come in and let us help you choose the right one for your garden.

The humble potato is one of the most versatile foods we can grow. They are delicious baked and served with sour cream, chives and bacon bits, or mashed and smothered in butter, or simply sliced and seasoned with olive oil, salt, pepper and garlic powder and broiled to a golden brown. However you choose to prepare it, the potato is a delicious, nutritious comfort food.

The best part about potatoes is that they are super easy to grow in your garden, and can be a fun family activity. We have just received 11 varieties of certified disease-free, organic seed potatoes grown in Washington. These are young potatoes that vary from the size and shape of your thumb to that of a golf ball. They are planted in the ground like a seed, and will sprout stems, roots and new tubers.



Follow the instructions below and get ready for a fun harvest of potatoes that seem to magically form below the surface.

Potatoes perform best in a loose, rich, well-drained soil.
Spread 3 inches of compost over the surface and sprinkle granular gypsum at the rate of 1/2 pound per 10 square feet. (You can use your own compost or bagged Bumper Crop). Dig these in to a depth of 8 inches so they are thoroughly mixed.
Make a trench 1 foot wide and 6 inches deep. Stack the soil removed along the edges of the trench.
Place the seed potatoes in the trench, 10-14 inches apart with the eyes facing up or to the sides.
Cover the seed potatoes with 3 to 4 inches of loose soil.
Sprinkle Dr. Earth Tomato & Vegetable Food over the trench at the rate of one cup for every 5 feet.
If the soil is dry, water thoroughly being careful to not wash soil away from the tubers.
When the plants are 8 inches tall, use soil from the sides of the trench for "Hilling" which means mounding soil half way up the stem leaving the top half exposed.
2 to 3 weeks later do a smaller hilling adding only 1 to 2 inches of soil.
Repeat every couple of weeks until the trench looks like a long mound.
Potatoes do not like wet soil so apply water only if the soil is dry or the leaves are wilting.
Use Dr. Earth Liquid Fertilizer or Fish Emulsion every 2 weeks to foliar feed.
Small "New" potatoes can be harvested a few weeks after flowering begins but larger potatoes will not be ready until the top growth turns yellow and wilted.

Everybody seems to be familiar with the classic Tulip and Daffodil bulbs that are planted in the fall with bloom in mid to late winter. But there is another whole season of bulbs that can add incredible color and interest to your garden from mid-spring to mid-summer, depending upon how long our unpredictable winter season lasts. It's a good idea to shop early for the best selection and keep the packages in a cool, dry, dark location until about mid-March when the heavy rains and risk of frost have passed.

Dahlias: The reigning queen of the summer-flowering bulb season has to be the Dahlia. Dahlia flowers offer an amazing range of colors, sizes and textures, from the two inch diameter spherical Pom Pom types to the aptly named, ten inch diameter, Dinner Plate forms. They all perform beautifully in the Monterey Bay area and are easily grown from dormant tubers which look like thick fleshy roots.

The ideal growing spot would provide good drainage with rich, loose soil amended with Bumper Crop, all day sun, and good air circulation. Mix some Fish Bone Meal or Rock Phosphate in to the soil and plant the tubers on their side about four to six inches deep. If the soil is moist, don't water again until the plants are actively growing. For best flower production, fertilize every four to six weeks with Dr. Earth Rose & Flower Food and pinch off faded blooms. Snails and slugs also like Dahlias so be sure to sprinkle Sluggo organic snail bait granules around the base of the stems as they emerge and regularly through the season.

Gladiolus: The tall stately flower spikes of the Gladiolus are beacons of color in the summer garden and awesome cut flowers in the house. Gladioli are planted from bulb-like structures called "corms" with location, soil preparation and care similar to conditions previously described for Dahlias. Each corm produces a tall slender stem, so they look best in clusters of six to twelve corms planted four to six inches apart. Set the corm about six inches deep. As the stems emerge, you can gradually mound several inches of soil around the base to offer greater support.

Tuberous Begonias: These are the showy flowers of the Capitola Begonia Festival fame. They are probably best grown in containers where it is easier to control soil quality, moisture levels and drainage. There are upright forms and trailing varieties for hanging baskets in shades of white, yellow, orange red and pink. Begonias grow best with early morning or filtered sun and protection from mid-day sun. Contrary to their tropical appearance they will rot out in saturated soil and perform best if the soil is allowed to dry slightly before watering.
Plant the tubers in Blue Ribbon Potting Soil with the dimpled side facing up and no more than one inch of soil over the top. Water lightly and maintain minimal soil moisture until the plant is actively growing. Fertilize every three to four weeks with Dr. Earth Liquid All Purpose or Maxsea 16-16-16.

Ranunculus: Ranunculus are cool season plants that can be planted now through mid-March. The flowers look like little rose buds that bloom on short stems. They make cute arrangements in bud vases indoors. The bulbs (actually tuberous roots) have an unusual appearance, resembling multiple adjacent fingers. Plant with the fingers pointed down, one to two inches deep, in full sun.

Freesia: Fragrant sprays of 10 or more two-inch, trumpet shaped flowers on 14" tall stems in white, yellow, pink, red or blue. Good cut flower. Plant bulbs 3 inches deep with pointed end up in full sun or partial shade.

Crocosmia: Tough, drought tolerant, easy to grow South African native with bold fiery colors and trumpet shaped flowers that attract hummingbirds.They naturalize easily.

Tigridia: Also known as Mexican Shell Flower, blooms in mid-summer with several 4" flowers in bright festive colors on each 18" tall stem.
What You'll Need:
1 cup softened butter
1 cup granulated sugar
2 1/2 cups all purpose flour
1 bag Hershey Kisses
9x13" ungreased baking sheet or pan
Step by Step:
Preheat oven to 300 degrees
In a mixing bowl combine sugar and butter until creamed together.
Gradually add in flour and mix till the consistency comes together and forms a moist dough.
Flatten dough out on an ungreased baking sheet.
Bake in a preheated oven at 300 degrees for 40 minutes.
Take the cookies out of the oven and allow to rest for 5 minutes.
Cut the cookies into squares on the baking sheet and top each one with a Hershey Kiss, gently pushing it down so it melts just enough to adhere to the cookie.
Let cool completely, then enjoy!
Yield: 24 cookies.

Contact Information
Address:
2218 Mission Street
Santa Cruz, CA 95060
Phone:
(831)429-8424
Fax:
(831)429-8477

Hours:
(Mar. thru Oct.)
Mon - Fri
8:30 a.m. - 6:00 p.m.
Saturday
8:30 a.m. - 5:00 p.m.
Sunday
9:00 a.m. - 5:00 p.m.

(Nov. thru Feb.)
Mon - Fri
8:30 a.m. - 5:30 p.m.
Saturday
8:30 a.m. - 5:00 p.m.
Sunday
9:00 a.m. - 5:00 p.m.

Facebook:
facebook.com/thegardenco

E-Mail:
Click to email us.

Subscribe to
The Garden Company Newsletter
ANNOUNCEMENTS
Like us on Facebook
Want to get regular updates about events, sales, new products and seasonal garden tips? Check out our Facebook page and like us.
facebook.com/thegardenco

On the Radio
Charlie of The Garden Company is now doing a 10 minute radio garden program with Rosemary Chalmers, host of Good Morning Monterey Bay on KSCO. Tune in to AM 1080 every Friday morning at 8:15 and join us for a walk in the garden.
Gift Certificates

Can't decide what to get that special person in your life? A Gift Card from The Garden Company is a gift of a thousand possibilities. Available in any amount, for any budget.
Special Orders
Our Special Order Program can help you find that special plant or product you are looking for. We will gladly try to track it down and call you when it is available. Of course, specific plant availability is dependent on production cycles, but if it's out there, we'll try to get it for you.
Weather Forecast


Santa Cruz Weather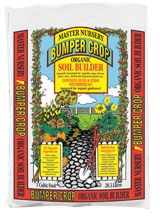 "Organic soil builder with 15% Chicken Manure, worm castings, bat guano, kelp meal, and more. Excellent for vegetables, perennials, shrubs and trees."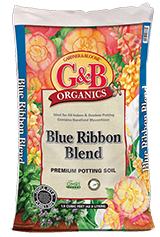 "Premium Potting Soil for containers with organic nutrients and water saving peat moss and coir."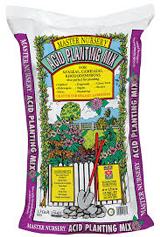 "Formulated for acid loving plants like Azaleas, Camellias, Rhododendrons, Gardenias, Blueberries, Maples and more."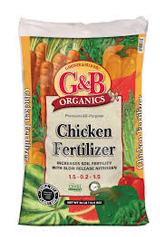 "Fully composted chicken manure provides slow release nutrients and helps build soil structure. Great for vegetable gardens and fruit trees."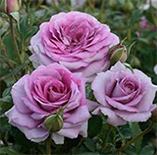 Violet's Pride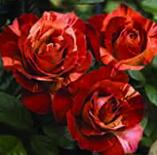 Tropical Lightning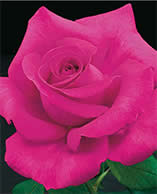 All My Loving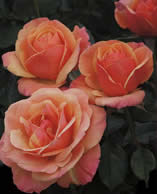 Anna's Promise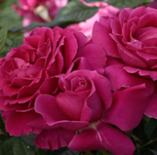 Pretty Lady Rose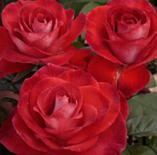 Smokin Hot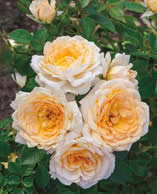 Edith's Darling